CONCEPT
A Story Told with Jazz
For over 40 years, "Left Alone – Ashiya" has been loved by jazz artists and fans from Japan and abroad. Many legends have been born here, and countless human connections have been fostered.
We would like to provide a place where people can enjoy the pleasant sound of a jazz masterpiece as if it were recorded more than half a century ago, and pass on such legends and connections.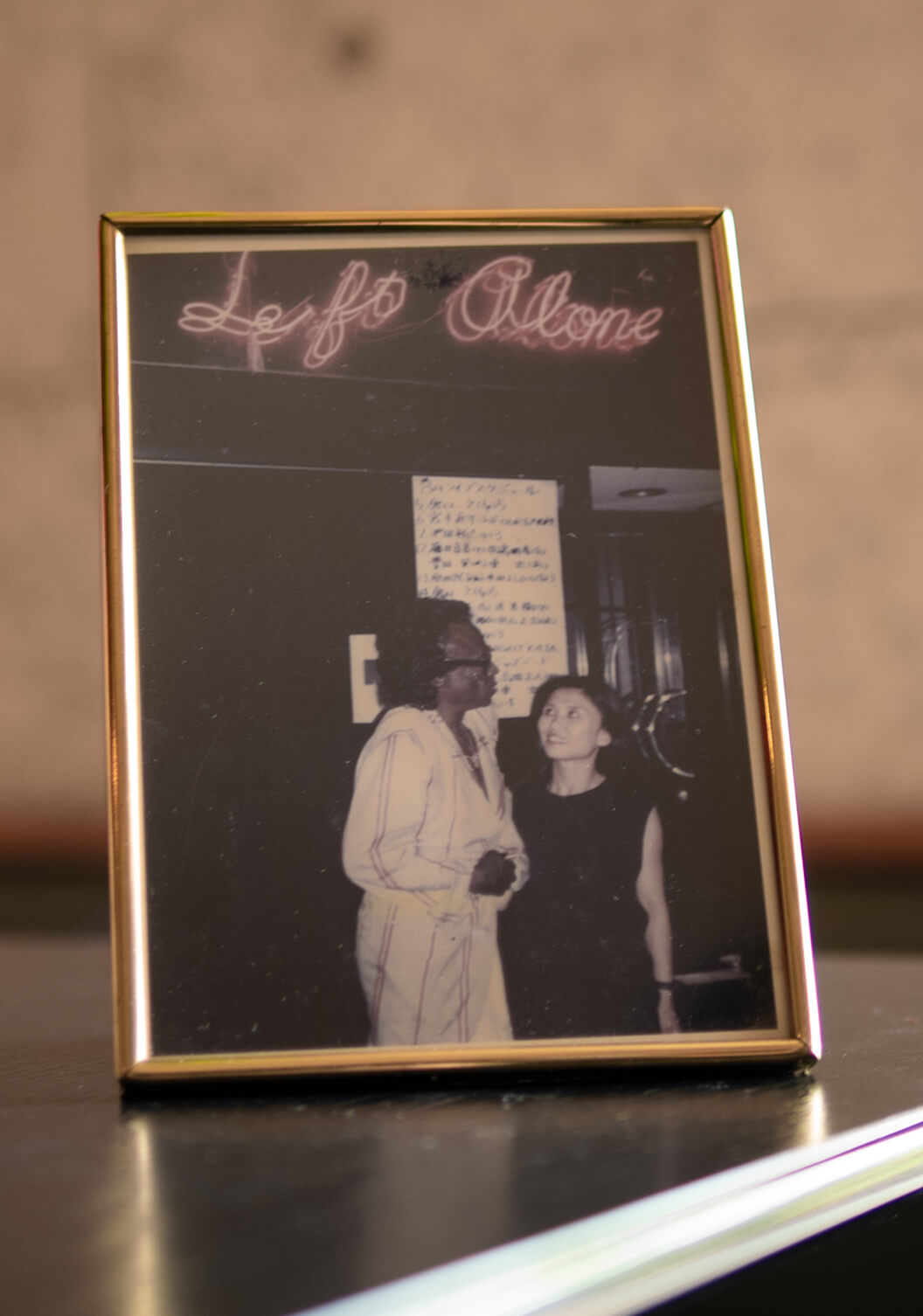 HISTORY
1978

Jazz live music club "Left Alone" was established in Hirata-cho, Ashiya City.

1985

The store doubled in size to 55 tsubo. Due to lack of funds, the roof became a tent, and a large ribbon was tied around it, giving it the name "Ribbon Store".

1987

Started Cantonese home cooking.

1988

Miles Davis came to the store.

1989

Moved to Higashiyama-cho, Ashiya City. "Left Alone Corporation" established.

1995
The Great Hanshin-Awaji Earthquake strikes.
Many musicians rushed to the charity concert and cheered us up.
2016

Opened the bar "Clubhouse" in Ohara-cho, Ashiya City.

2020
"Left Alone" in Higashiyama-cho closed.
Bar "Clubhouse" in Ohara-cho was reborn as "Left Alone".